You can download the Bodyguard 3 Exporter from the Mac App Store. Click here to start the download: https://apps.apple.com/us/app/firstbeat-bodyguard-3-exporter/id1603200459
This will first open a browser window. Click View in Mac App Store button if it does not open automatically.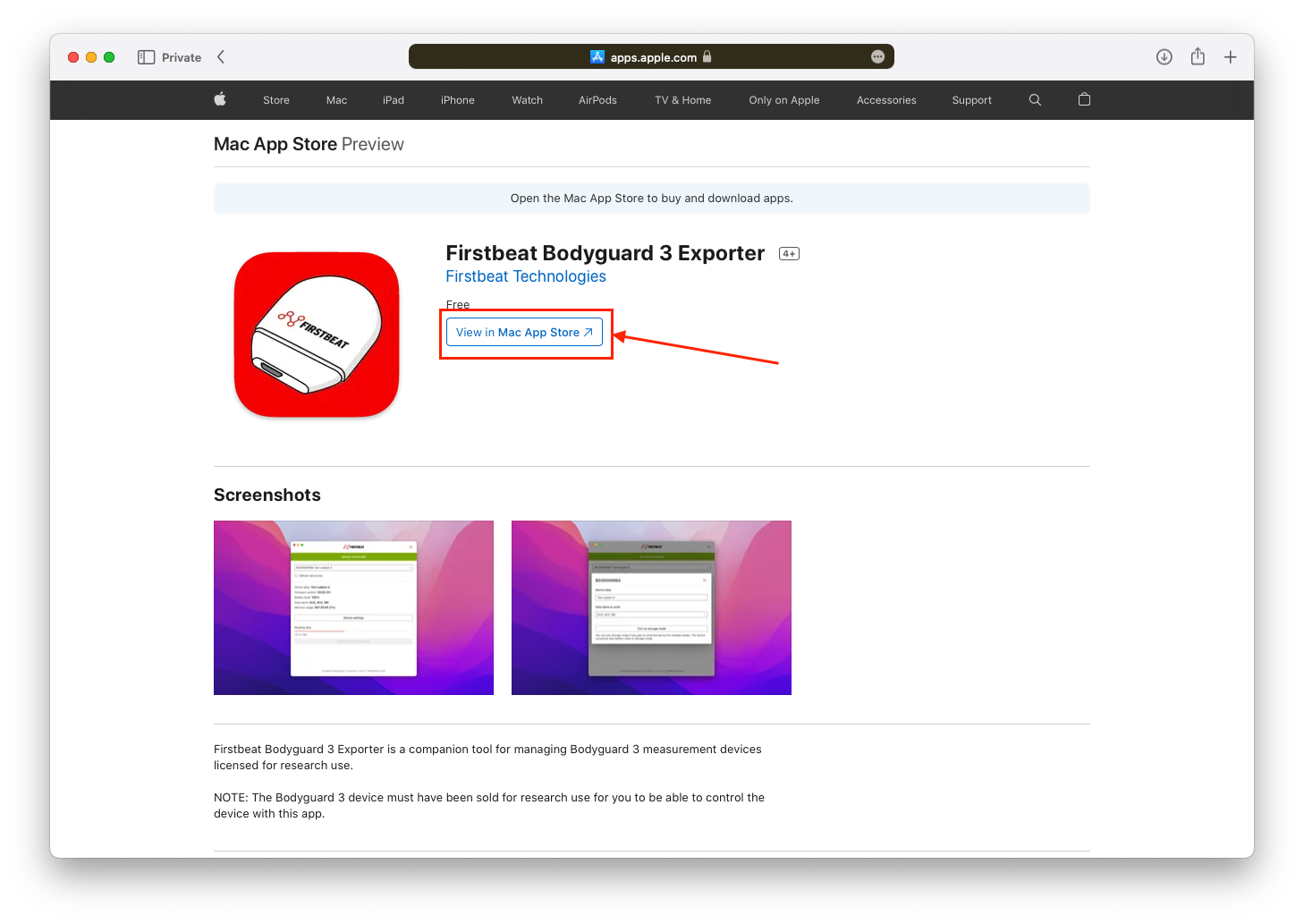 Once the Mac App Store is opened, click Get to start the download.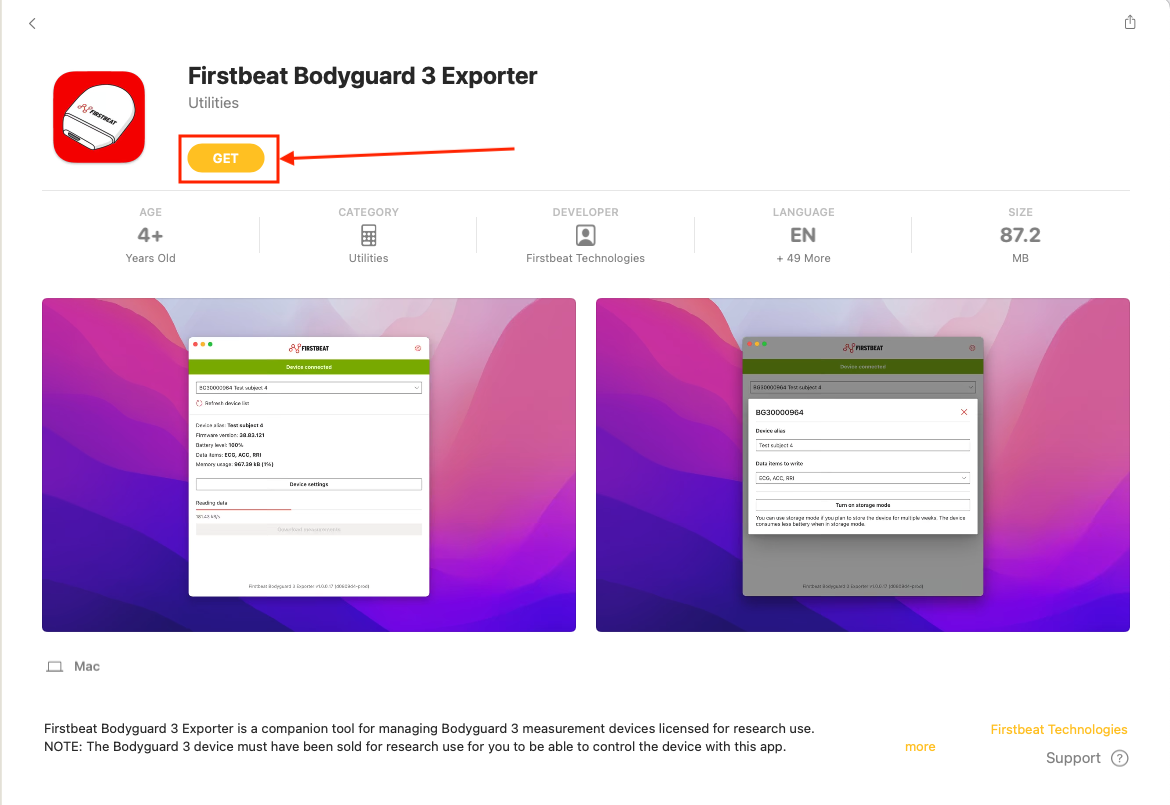 Next click Install.

You might need to authenticate yourself to start the installation. Use your fingerprint or your computer password to authenticate.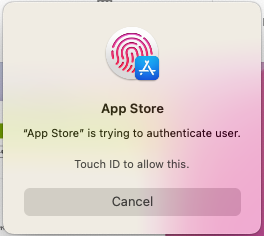 Once the installing is finished click Open to start the software.

You can read how to use the Bodyguard 3 Exporter from this article: Bodyguard 3 Exporter
If you need any further assistance, you can contact Firstbeat Support.