The Bodyguard 3 Exporter software is downloaded from the Microsoft Store. Click here to go to the Store website: https://www.microsoft.com/store/apps/9PP64P4F4372 
Start the process by clicking the Get in Store app from the top right corner.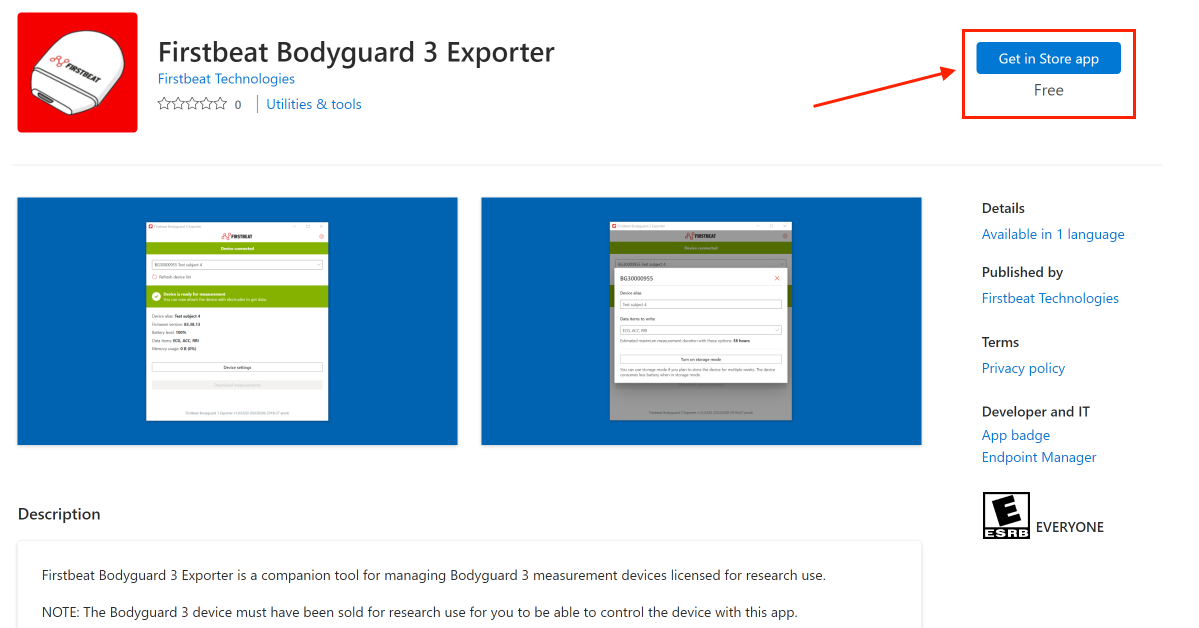 Next Microsoft Store loads the app. Click Get from the opening pop-up window.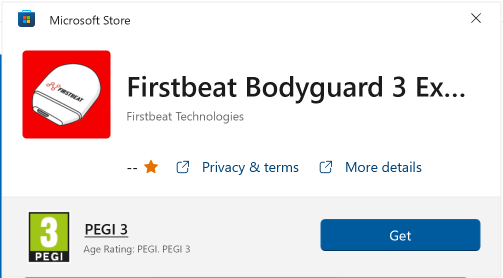 The downloading starts.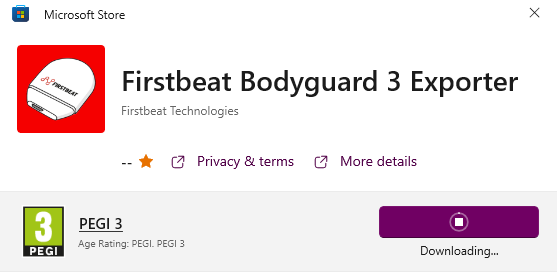 When the download is finished, click Open to start the software.
The Bodyguard 3 Exporter has now been installed to your computer. You can find the software from the installed applications on your Windows computer. 
See more guidance on how to use the software can be found from this article: Bodyguard 3 Exporter
If you need any further assistance, you can contact Firstbeat Support.