This guide will show you how to use the Bodyguard 3 Exporter software.
Downloading and installing the software
First you need to download and install the Bodyguard 3 Exporter software. Download the Exporter by clicking the link below that refers to your computers operating system (Windows/macOS).
Check here for more detailed guidance how to download and install the software for Windows and for macOS.
Using the software
On first launch the app asks for folder to use for downloading the measurement data. You can change this later in the app settings.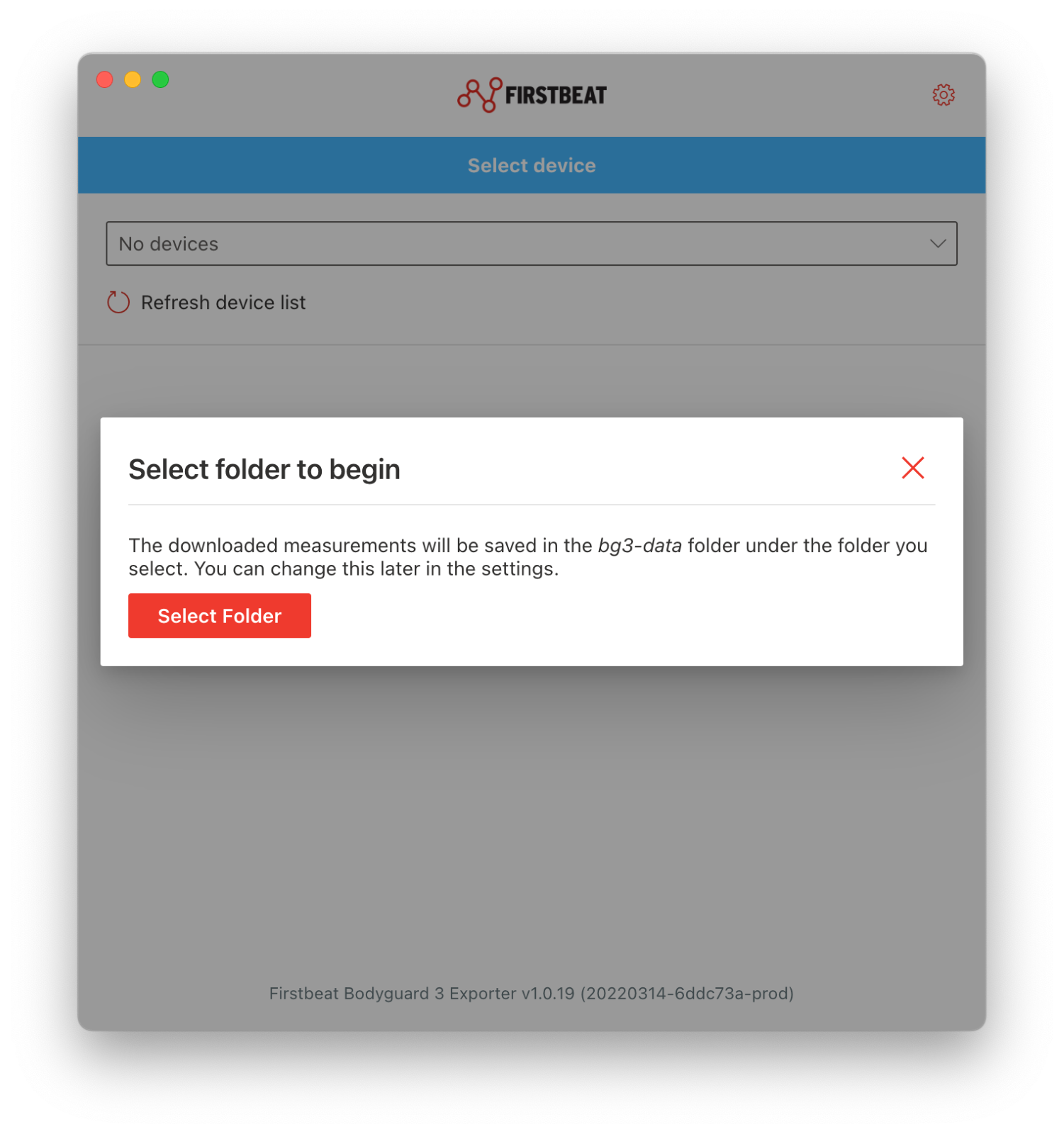 Remember to charge the measurement device. Battery level must be at least 60 % to be able to turn storage mode off. 


Turn off storage mode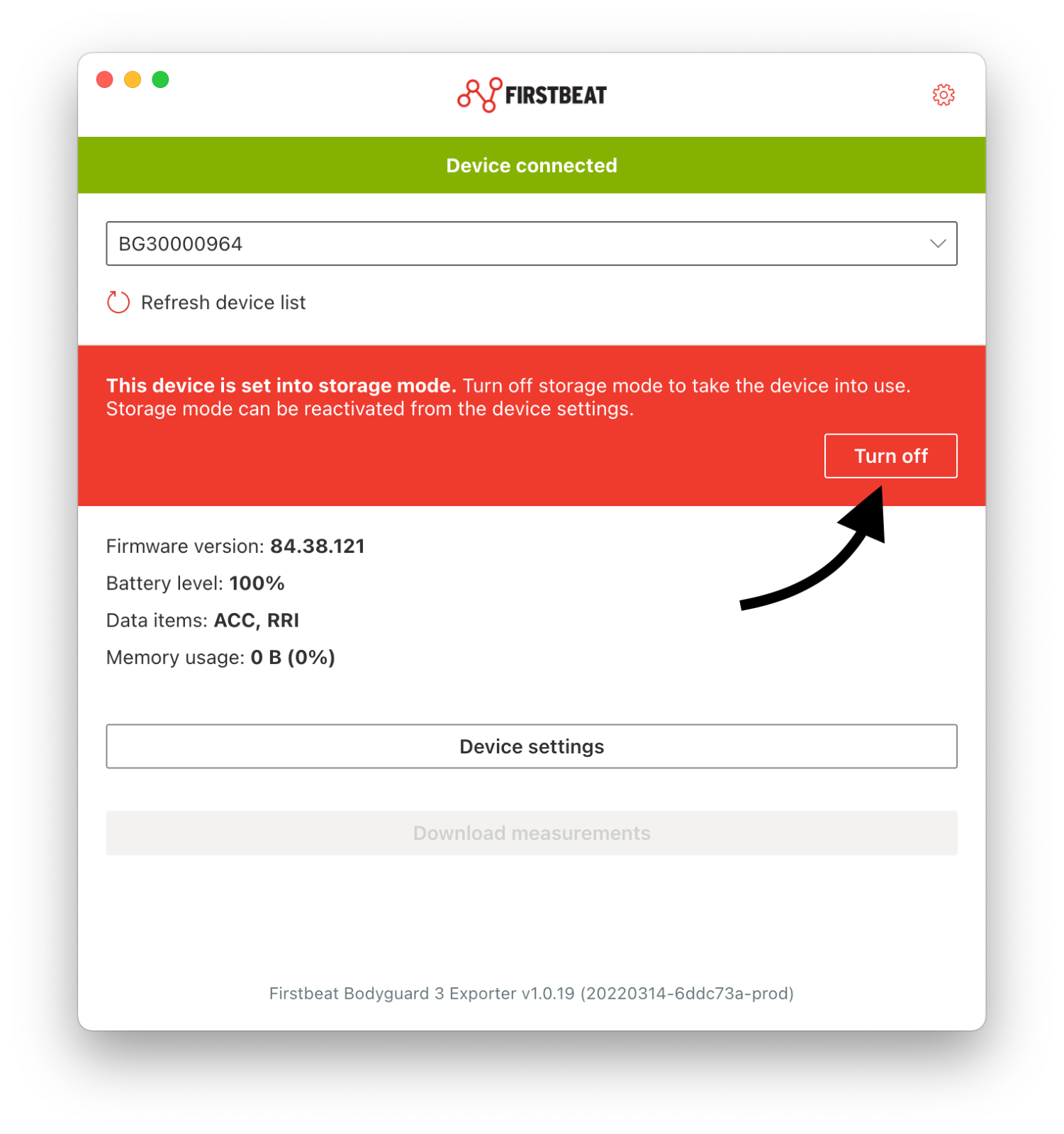 Select device settings.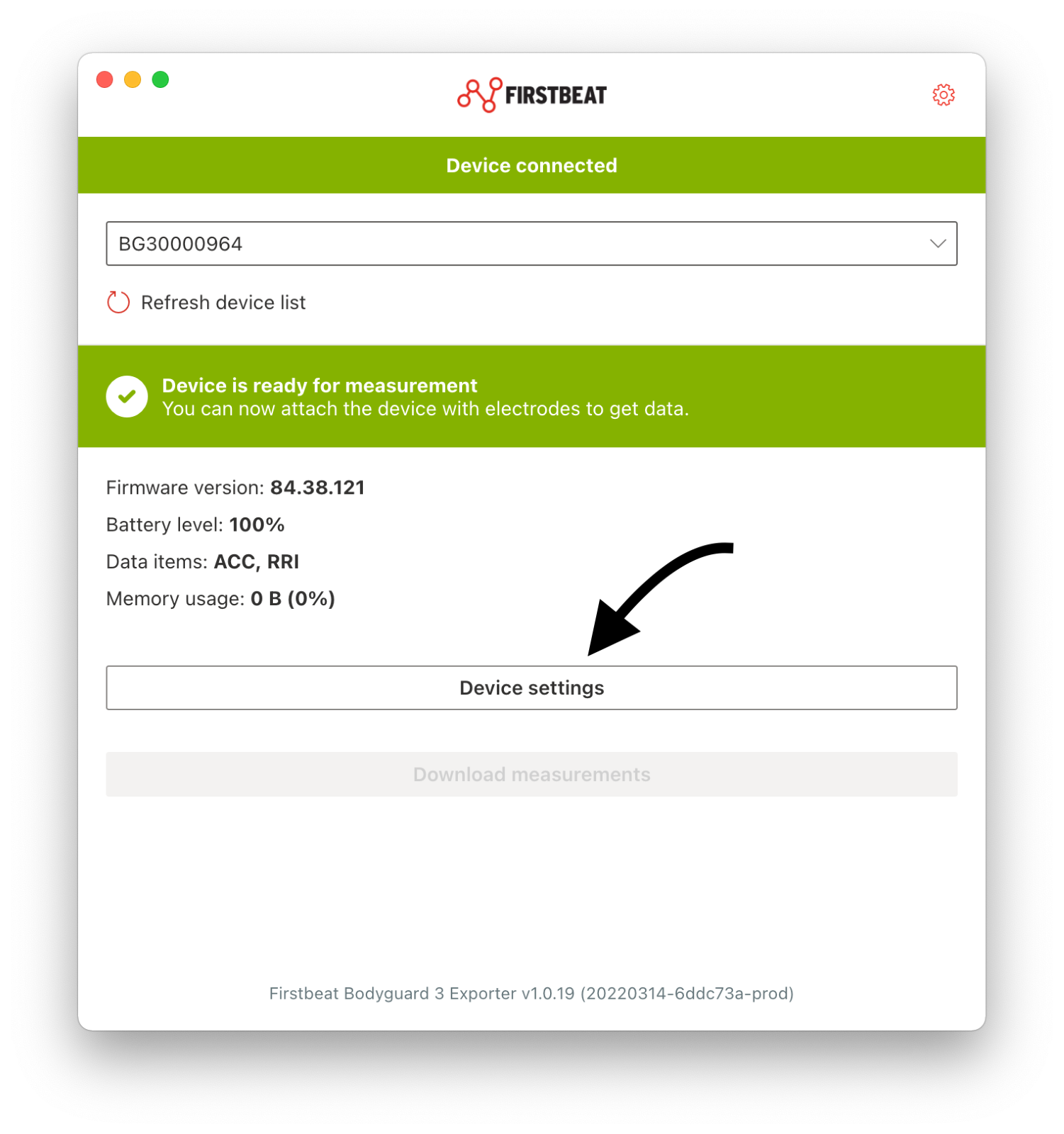 Select data items to record. For Firstbeat Sports compatible measurement, select ACC and RRI (they are the defaults). In case you have dedicated BG3 devices for each user, you can also name the BG3 device to make it easier to find the correct data afterwards.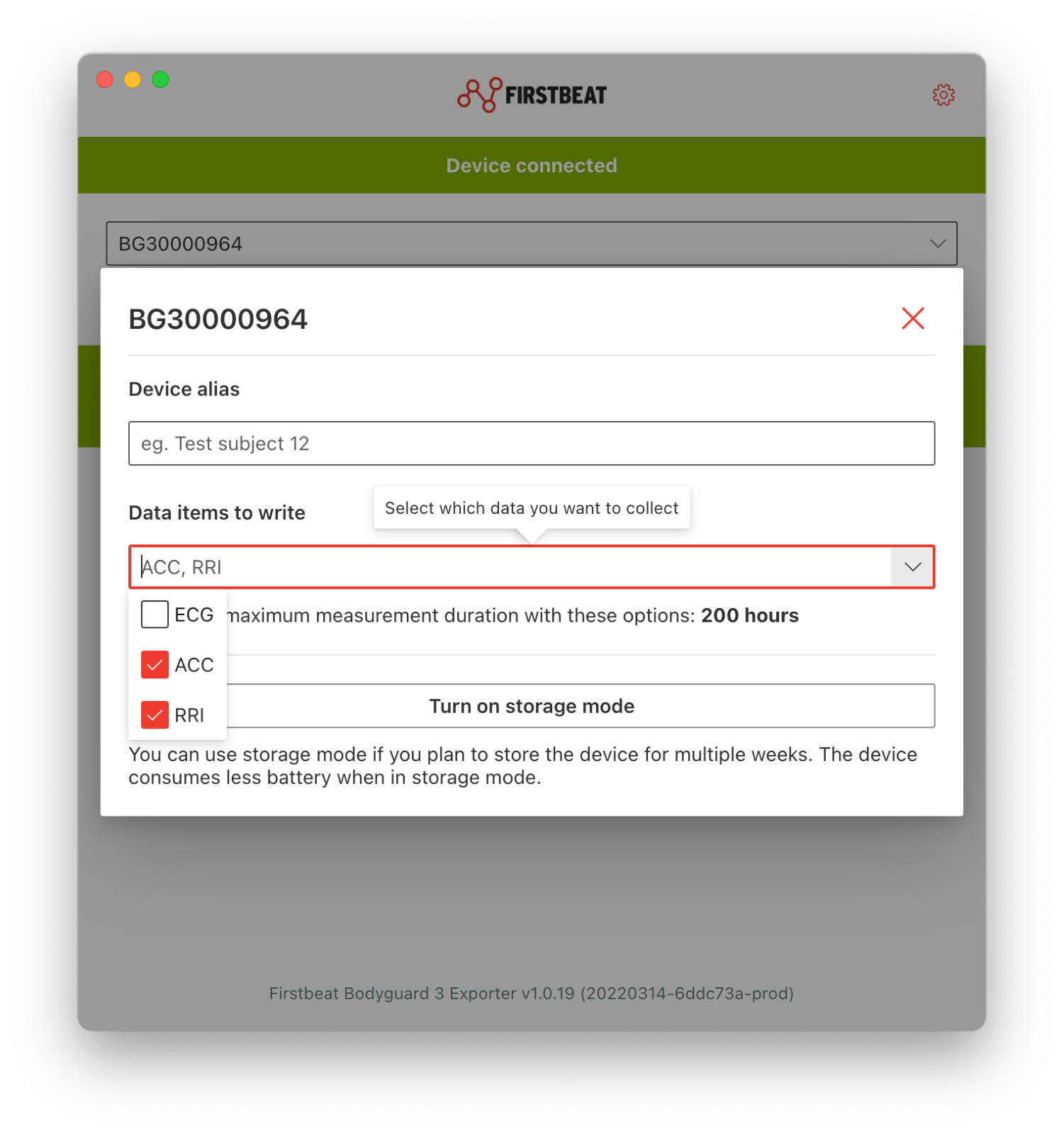 After the device has been configured properly, it starts to record data when the device is worn and detects heart rate. Likewise, the device stops recording when the device is detached and heart rate is no longer detected. 


Give the device to a client, or test it first by yourself. Everything is ready now for the measurement.


After the recording, select "Download measurements" and the data is downloaded to the folder you defined previously.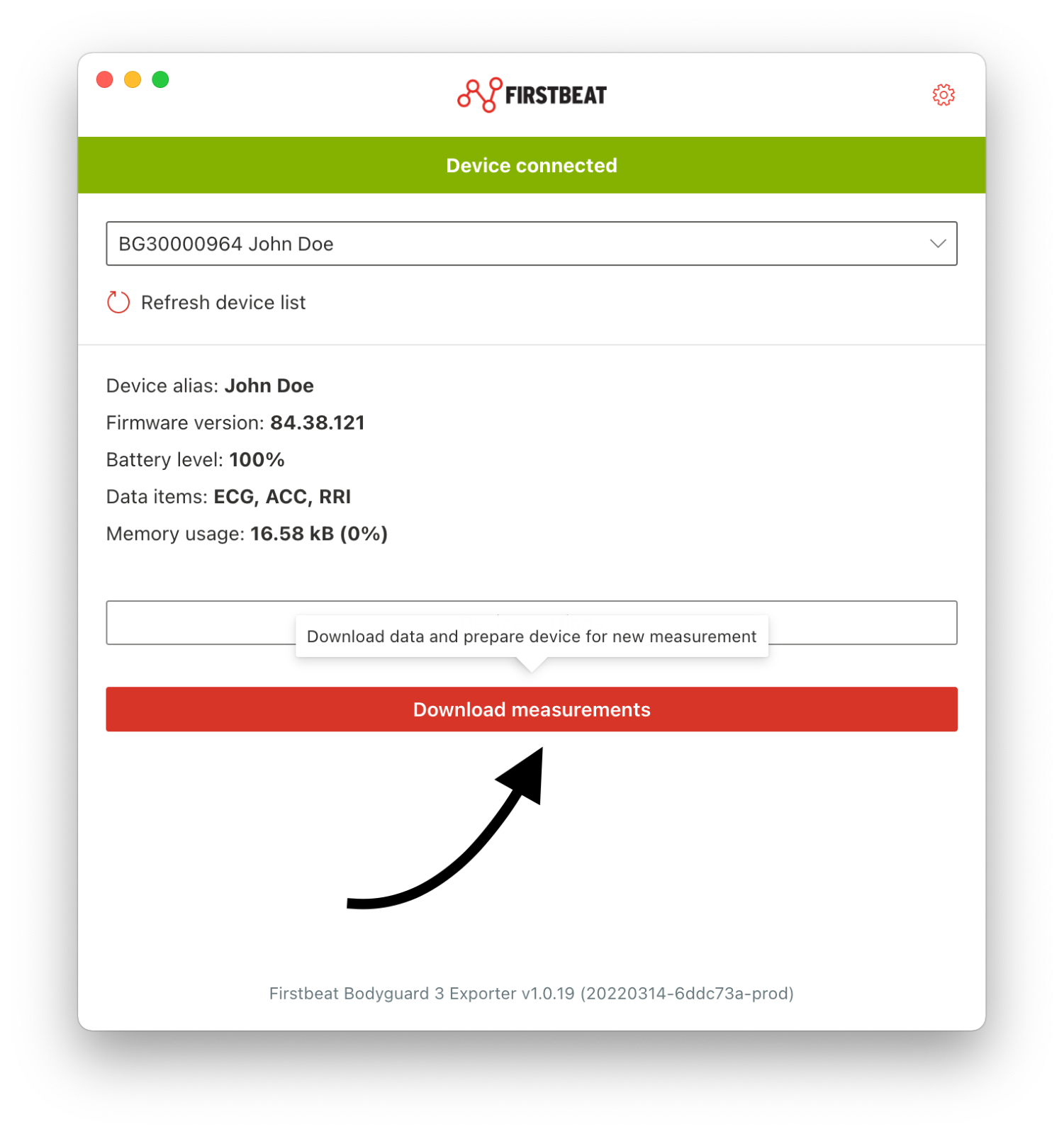 You will find the downloaded data files in the folder you selected. For Firstbeat Sports, upload the parsed.json.gz to Sports Cloud. 


If you need any further assistance, you can contact Firstbeat Support.