The Session management feature enables you to create a session via the Live app when finishing a workout/training session. After stopping a session recording, you can set the session start and end times and select the athletes who participated in the session. This helps to ensure training session details are set correctly and enables automatic group reporting.
Note: Session creation is enabled for coach logins using iPads only.
Sessions are created by starting a session recording. This done by entering the Live View in the Live app and clicking the "Start Session" button at the bottom of the screen.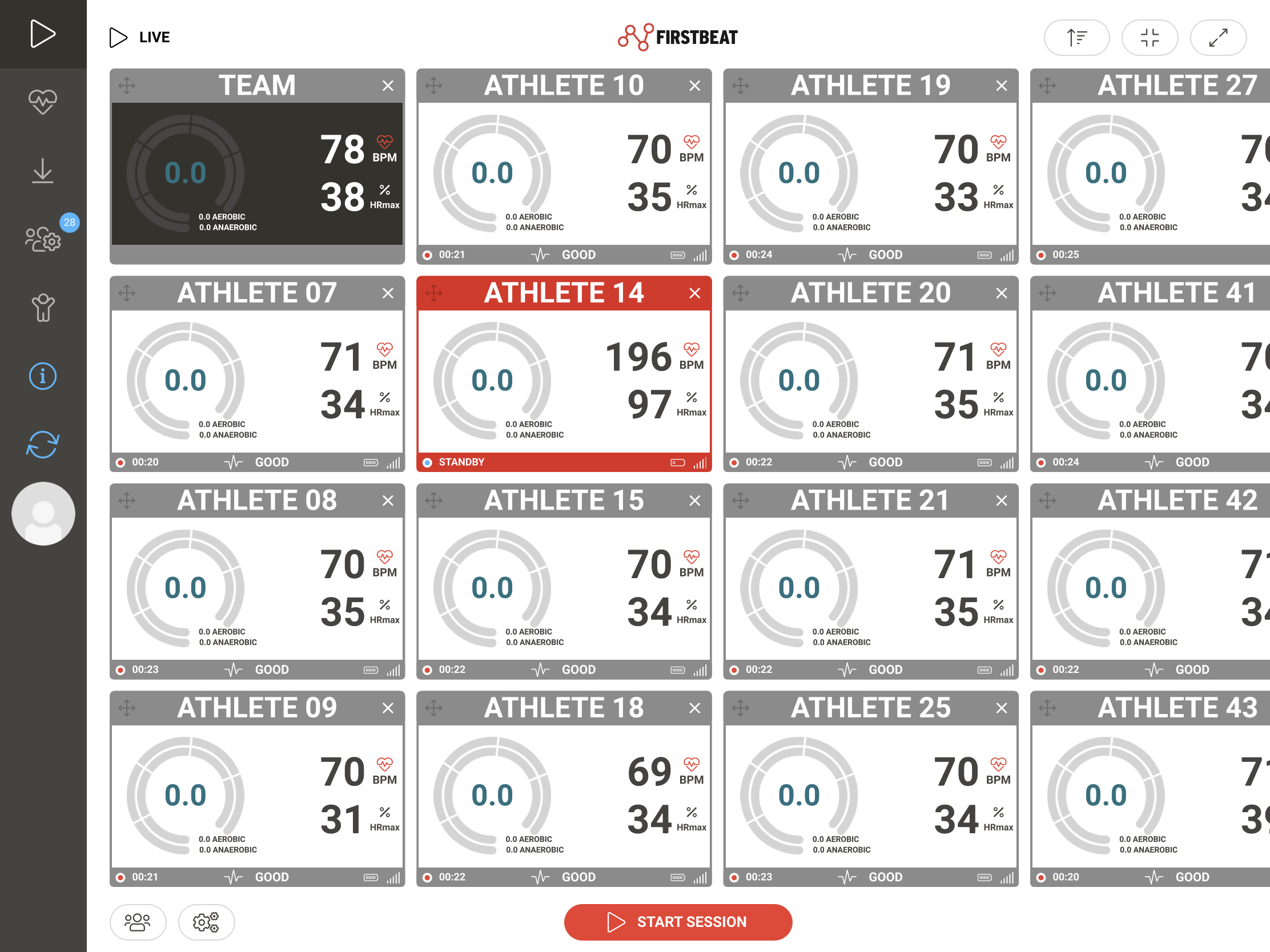 When a session recording has been activated, a session timer will be visible in the Live View at the bottom of the screen.


By pressing the stop button, you are given a choice to discard the session or to save it.
The session timer is reset if you discard the session. Importantly, training data is not deleted.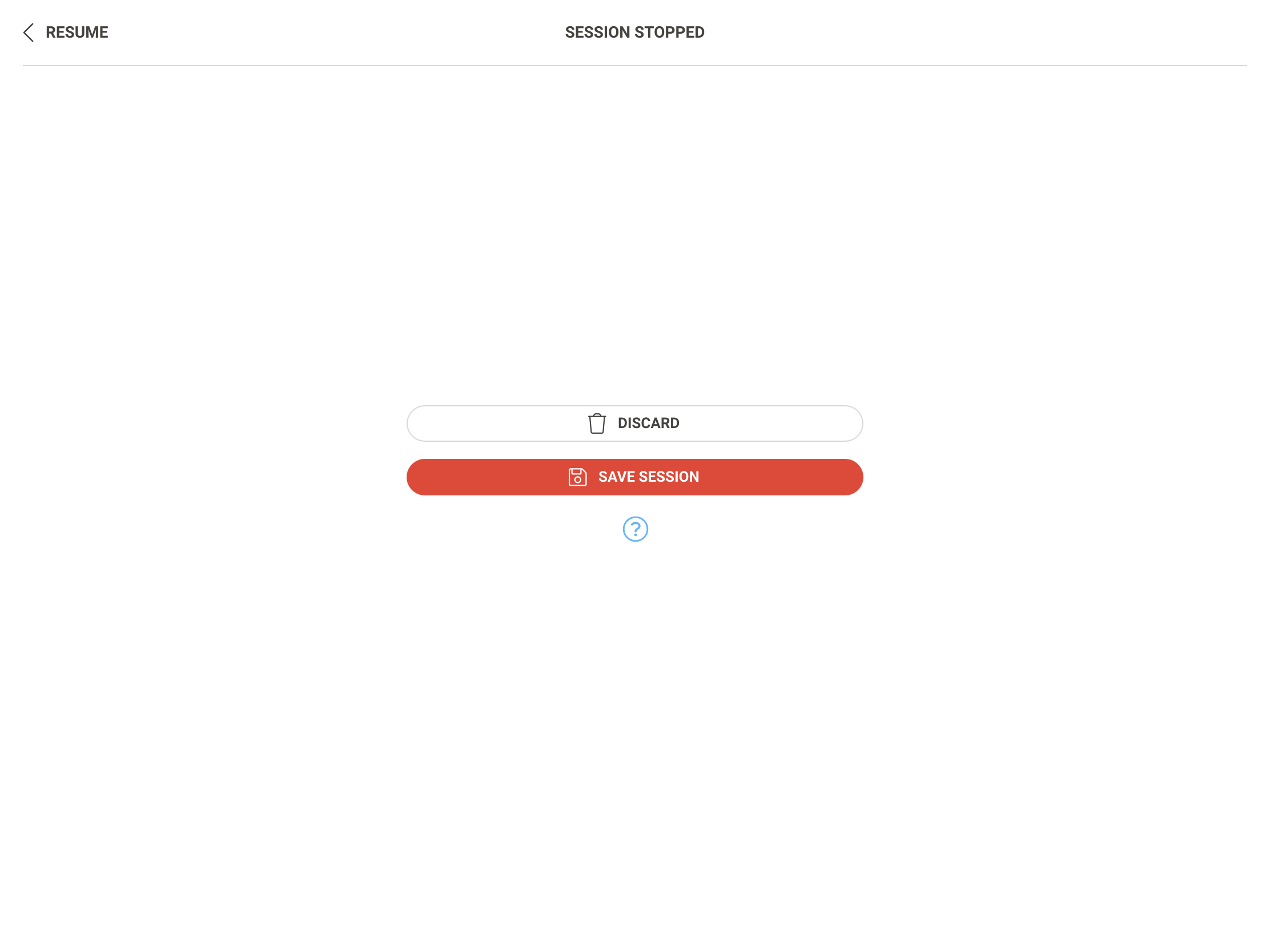 A session can only include athlete data "seen" by the Live app during the session recording. In other words, the session timer does not limit the start and end times for the session - available training data does.
For example, if you start a session recording in the middle of a training session, you can still set the start of the session to the appropriate earlier time assuming that there is athlete training data available from when the training session began.
In the session details dialog, you can set the following session parameters:
Time period: start and end times. Use the slider and buttons to set the times.

Sport: Select a sports type. You can create new sports types in the Sports Cloud.

Notes: Write session notes. Notes are for short remarks and can be a maximum of 250 characters in length.

Athletes: Select the athletes that participated in the training session. You can only choose from athletes that have training data available.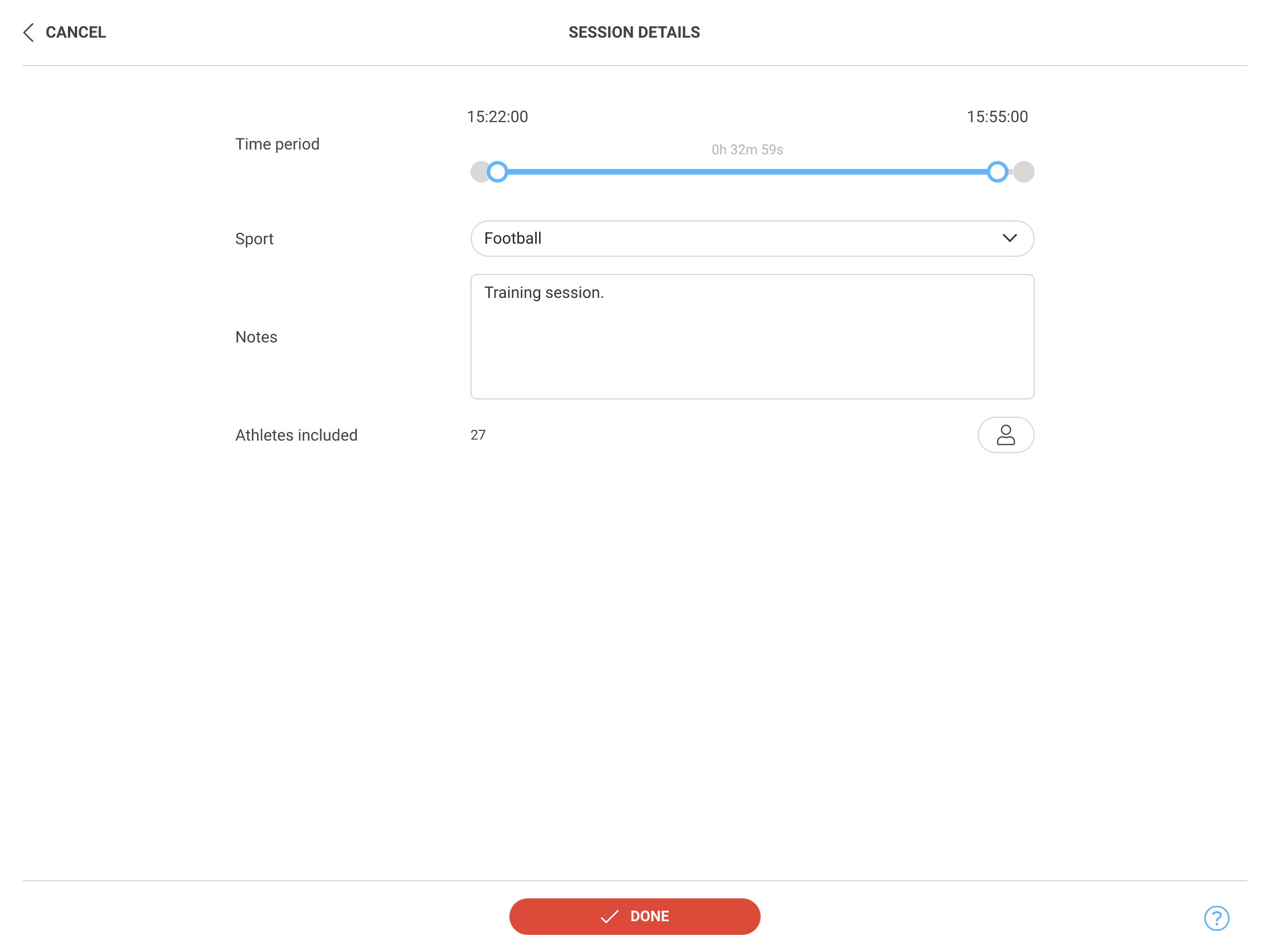 When you save the session, you are reminded to download and sync data from the Sensors and Sports Cloud.

It's possible to download and sync data in chunks. Athlete data synced to the Sports Cloud later is automatically added to the session when data is available.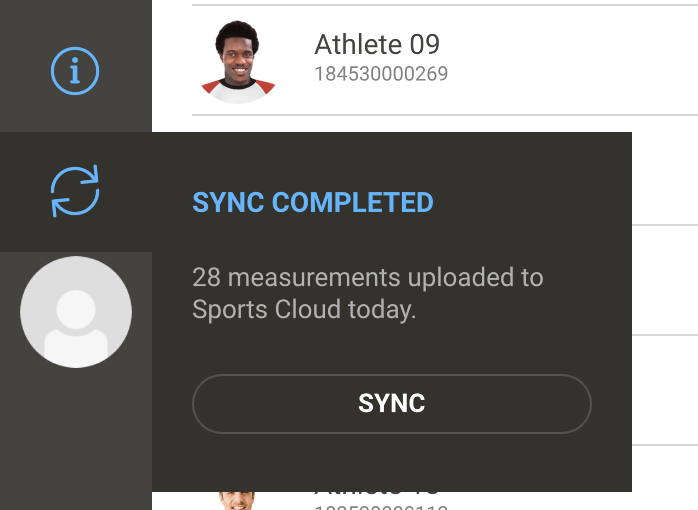 Details
Maximum session length is 12 hours.

The Live App only allows session duration based on available athlete measurement start and end times. It's not possible to create a 12-hour session if only 1 hour of measurement data is available. In other words, if the earliest measurement has started at 10:00 am, it's not possible to set the session start time to 08:00 am in the Live App.

It is possible to use multiple devices at the same time to create sessions.

New Sports types can be added in the Sports Cloud.