Sports Live logs can be sent straight from the iPad or iPhone to Firstbeat Support if the app is not working as expected.
To get going quickly check the Video instructions. Below you can find step-by-step guidance with pictures.
The logs are sent straight to Support over a network connection so make sure that the device is connected to a stable network (wifi or mobile). Before sending the logs, send Firstbeat Support an email to get the Support ID you need to complete the request.
Now, follow this guidance to complete the Support request:
Log in to the Live app with your username and password.
Tap the ( i ) button on the left side menu and tap Support request.
Read the displayed instructions carefully, and then tap Continue. If you haven't yet contacted Firstbeat Support, you can contact them by tapping the Contact Firstbeat Support link.
Enter the Support ID you have got from Firstbeat Support and tap Continue. Note that the Support ID can't be longer than 10 characters.
Finally tap Upload to send the logs.
Sports Live app notifies that the logs have been sent successfully. Click Done to exit the Support request view.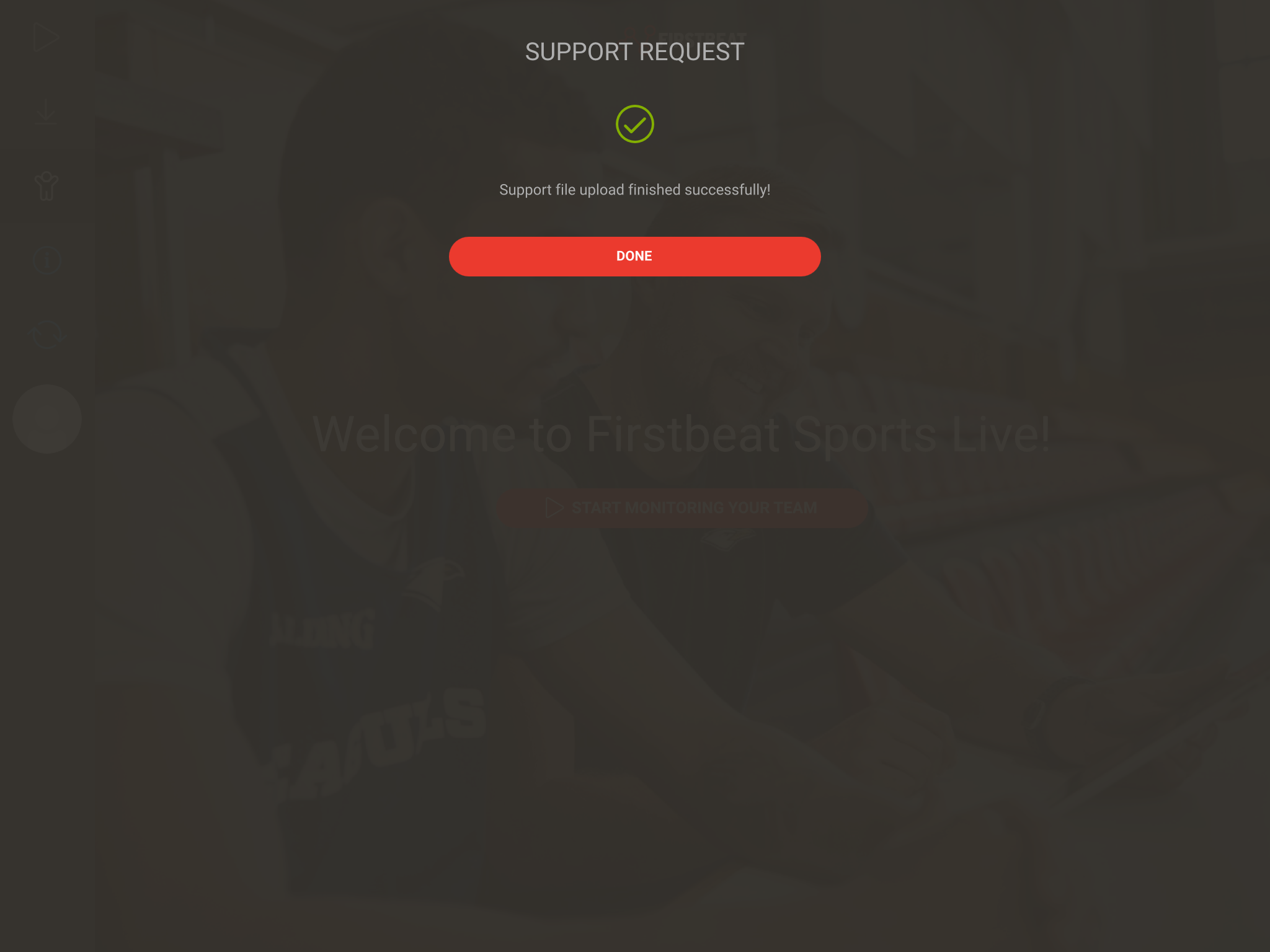 After sending the logs remember to let Firstbeat Support know about that, so that they can quickly process your request. They will be in touch with you once your request have been processed.
If there are any problems with sending the logs, check first that your network connection is strong and stable. You can also contact Firstbeat Support fo further assistance.
Video instructions