At the Download screen you can download recorded R-R data from the Sensors. To do so:
1) Exit the Live view for the Download screen by:
Pressing 'Stop' and then 'Finish'.
or,
Press the down arrow in the left side menu.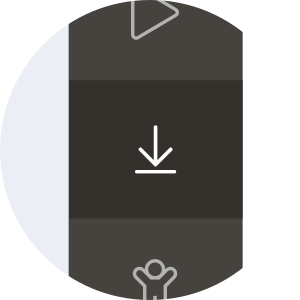 2) To download from specific Sensors:
Press the down arrow in the respective Sensor's row.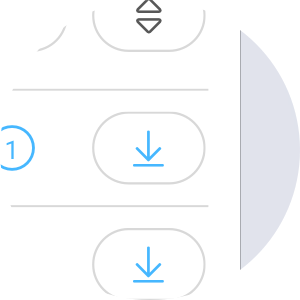 or,
Download from all Sensors by selecting "Download all".
NOTE Before starting to download from the Sensors ensure the Sensors you want to download from are within 10 meters of the device. No internet connection is needed when downloading measurements from Sensors to the Live app. However, when measurements are synched to the Cloud, an internet connection is needed.
After downloading, you can see how many, and which, measurements are downloaded from each Sensor. At this point you can also delete measurements if necessary.
Save measurements for each Sensor separately by:
Pressing 'Save' in that Sensor's row.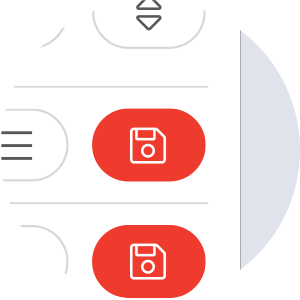 or,
Save all loaded Sensor measurements by pressing 'Save all' at the bottom of the screen.
When measurements are saved, Live app automatically starts to sync measurements to the server if the device is online and connected to the Internet.
Video instructions