Please note that the Firmware Updater tool works only with Windows operating system. If you have only Mac OS X, you can contact Firstbeat Support for help.
Follow these instruction step by step. Move to the next step only after you have successfully completed the previous.
 1. Download the update package here.
 2. Depending on your web browser, run the installation package:
a. Mozilla Firefox:
Select 'Save file' and Click 'OK'.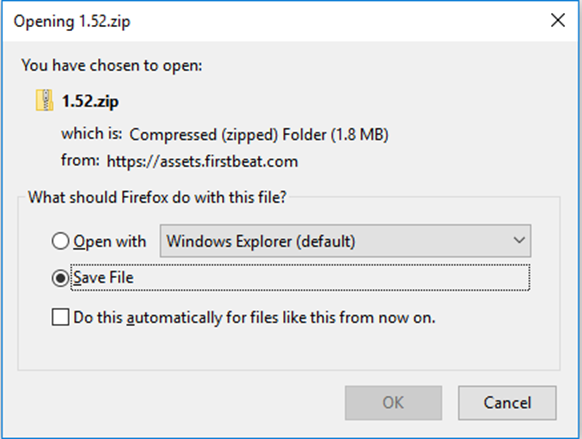 Open 'Downloads' menu by clicking the arrow-icon from the upper right corner of your browser window.

Click the download package from the 'Downloads' menu to proceed to step 3.
b. Google Chrome:
Click the download package from the 'Downloads' bar on the lowest left corner of the browser window to proceed to step 3.

c. Internet Explorer:
Click 'Save'. Now the file should be saved in your computer's 'Downloads' folder.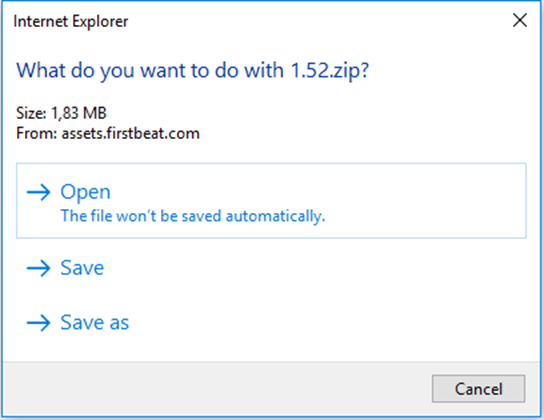 Click 'Open' from the pop-up that opened in the bottom of your screen. If the pop-up didn't show, you can open the folder from your 'Downloads' folder.

Click 'Allow' to proceed to step 3.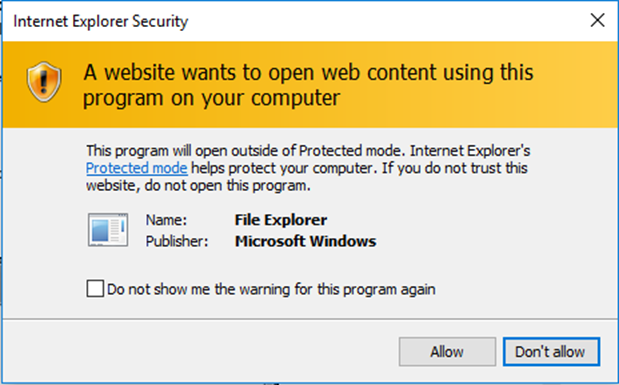 3. Connect oneBodyguard 2 device to your USB port. Wait until your computer has found the device and the green LED is lit in the device.


4. Open the folder '1.52'

5. Double-click the file named 'BG2-FWUpdate-152' to start the extracting process.

6. Click 'Extract all'.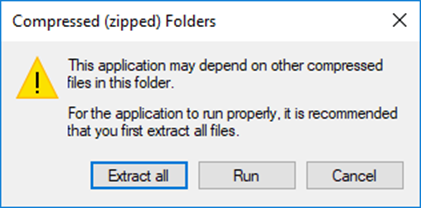 7.Select 'Desktop' as the destination and click 'Extract'.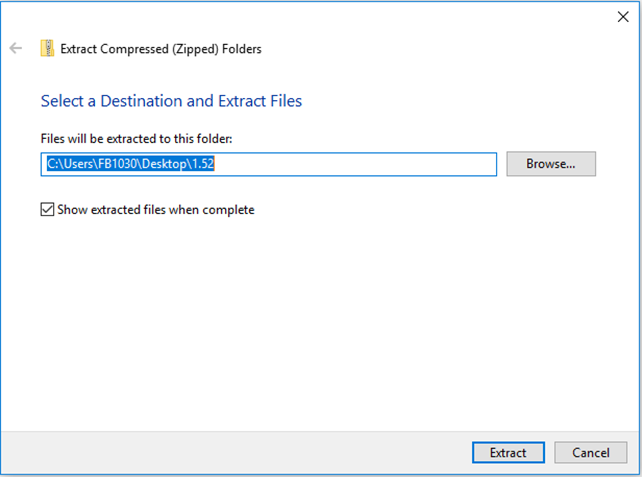 8. Double click the file 'BG2-FWUpdate-152'.

    If the following screen pops-up, select 'More info'.
And select 'Run anyway'.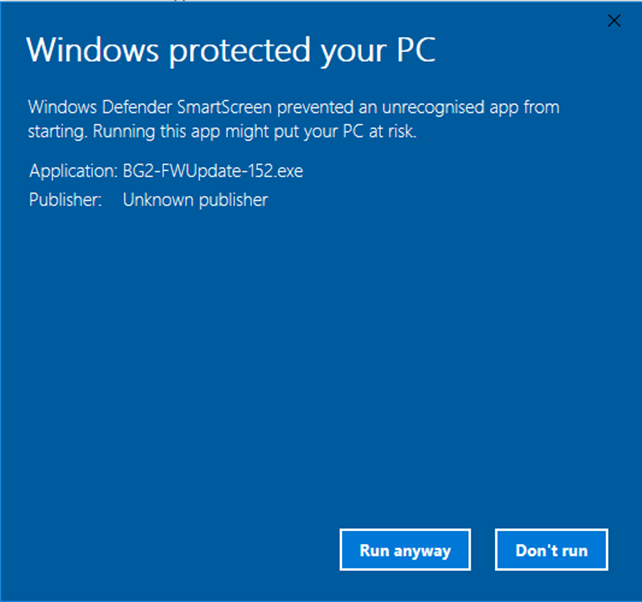 9. Make sure that you have only one device connected at the time.Click 'Start update' button.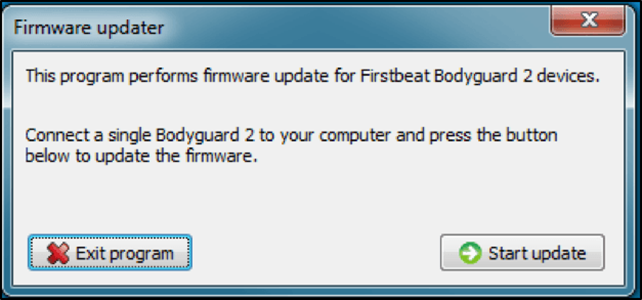 Do not remove the device from USB port until the process has finished. Note: Device LEDs blink abnormally during the update.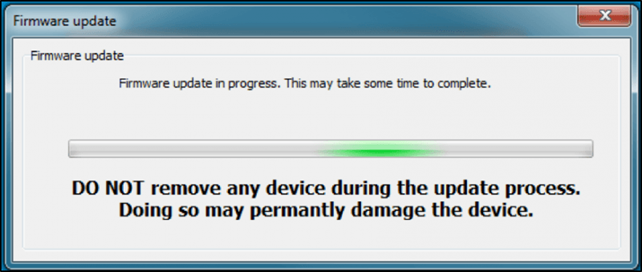 10. When the software notifies that the update is completed, click 'OK'. You are returned back to the update software start.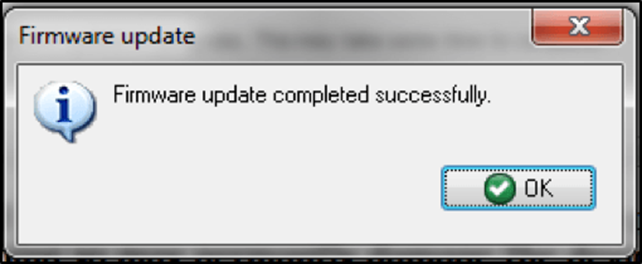 11. Unplug the Bodyguard 2 device from the USB port.
Continue from step 8 to update more devices.
If you have any problems during the update, please do not hesitate to contact Firstbeat Support.