Uploader desktop tool can be used in offline mode for extracting raw R-R interval and accelerometer data from the Firstbeat Bodyguard 2 device to the computer's hard drive. Here are instructions how to use the Uploader desktop tool in offline mode for this purpose.
If you don't have the Uploader desktop tool yet, you can download the installation package from here. Remember to install all the suggested Bodyguard drivers too. More information and the system requirements for the Uploader desktop tool can be found from here. Please note that the Uploader desktop tool is not compatible with Mac OS.
Start the Uploader tool from the desktop icon.

Skip the login dialog by clicking Cancel to enter the offline mode.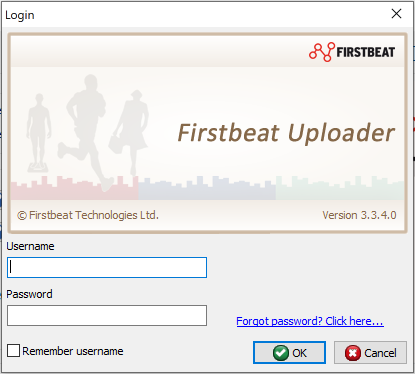 Connect the Bodyguard 2 device to the computer USB port and click Select device.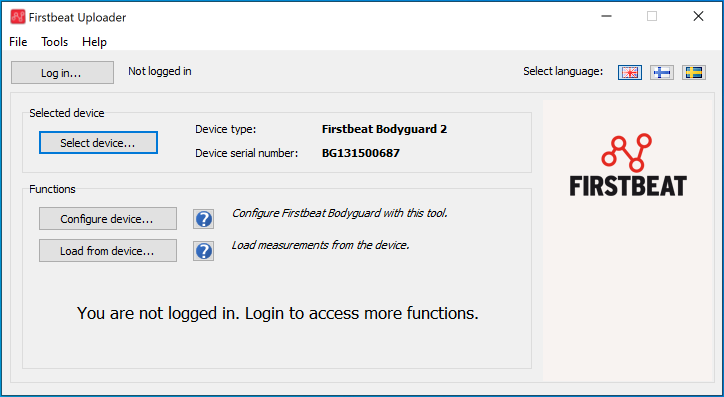 The Uploader finds the connected device and shows the device serial number.
Load the measurements by clicking Load from device

Select which measurement you want to load.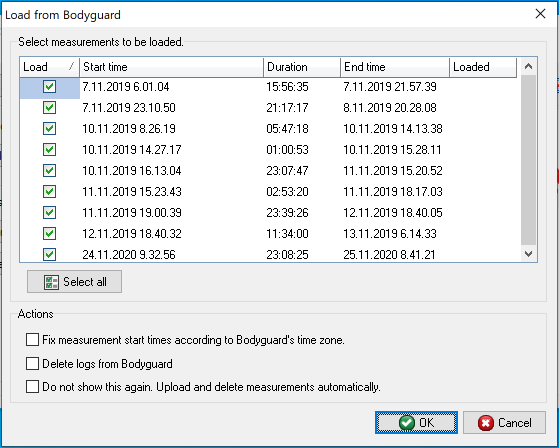 Finally, name the measurement files and select the location where you want to save the files. R-R interval data is saved as an SDF file and the accelerometer data is saved as a CSV file.