Firstbeat Sports sensor includes software that can be updated (Firmware). New firmware versions are available periodically. New version often includes fixes and improvements and support for new features.
It is recommended to update all Sports Sensors to the latest Firmware as soon as possible.
Update the Sensors
Sports Sensor Firmware can be updated using the Live App. Please make sure that you are using the latest version of the Live App before updating.
Live App will notify the user when a new update is available or if there are Sensors that don't have the latest version installed.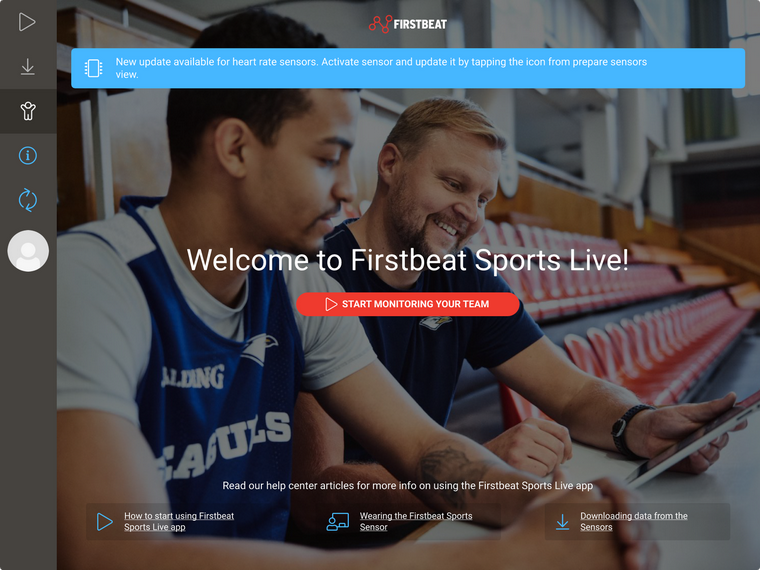 In the Prepare Sensors view, there is a microchip icon visible when an update for a sensor is available. The currently installed firmware version is visible under the Sensor ID text.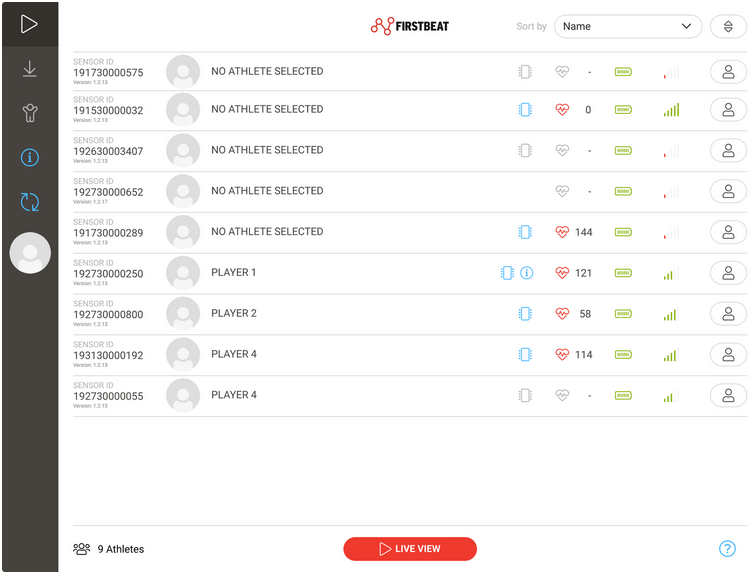 If the icon is grey, please wake-up the sensor by touching the sensor pins. You start the update process for a selected sensor by clicking the blue microchip icon.
Please follow these instructions when updating a sensor:
Download all measurements from the sensor before updating

Keep sensors near the iPad during the update process
Update sensors using one iPad only at a time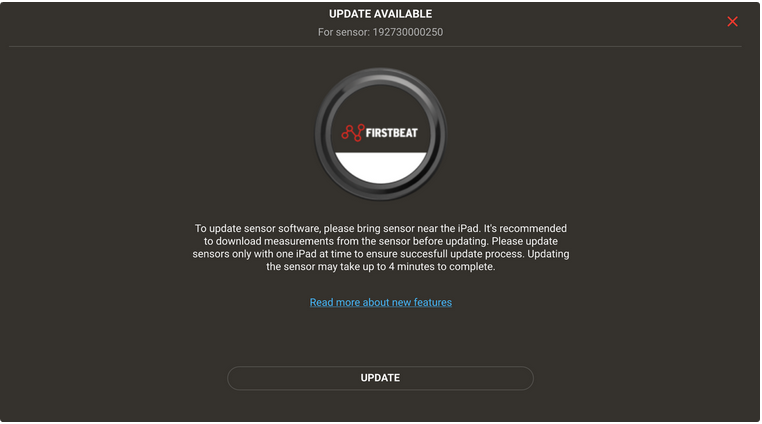 Click "Update" to start the process and please allow the update process to finish.
Troubleshooting
In case Firmware update fails, please try again. In some cases, the Serial number of the sensor is momentarily lost. Select the sensor with a status "update mode" and click the blue microchip icon to restart/continue the update process.

After a failed update, you might need to pair the sensor again.